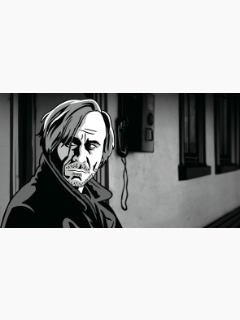 Czech-Republic
Czech-Japanese consecutive interpretation
24 Sat. 18:00 - 21:00
Czech Centre Tokyo
On the occasion of the visit of author Jaroslav Rudiš' visit to Japan, a special screening of Alois Nebel (winner of the European Film Awards for best animated movie), based on the graphic novel trilogy of that name written by Rudiš will be screened. After the screening, the author will discuss the work with Kenichi Abe, translator and expert in Czech literature.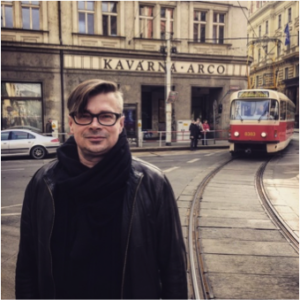 Jaroslav RUDIŠ
Jaroslav Rudiš (born 1972 in Turnov, Czechoslovakia). Author of novels, graphic novels, plays for the stage and radio and screenplays. He was awarded the Jiří Orten Prize for young writers for his first novel Nebe pod Berlínem (The Sky Under Berlin) in 2002. The Alois Nebel graphic novel trilogy (co-authored with the illustrator Jaromír 99, and published in Czech Republic in 2003, 2004, 2005) was made into an animation film (2011, European Film Award 2012 for Best Animated Feature Film).
A film adaptation of his novel Grandhotel was released in 2006. His latest novels are The End Of Punk In Helsinki (2010), National Avenue (2013) and Bohemian Paradise (2018).  His novels and graphic novels were translated into more than 10 languages.  Rudiš lives in Lomnice nad Popelkou in Czech Republic and in Berlin in Germany and writes in Czech and German.
*Film adaptation of Alois Nebel has been shown in Japan, with Japanese subtitles at: GEORAMA 2014 (https://youtu.be/XbSaX5EehfU) and EU Film Days 2018 (https://eufilmdays.jp/films/2018/alois-nebel/)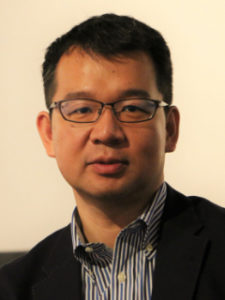 Kenichi ABE
Born 1972 in Tokyo. Associate Professsor, University of Tokyo, Graduate School of Humanities and Sociology.  Area of focus includes Central and Eastern European, in particular Czech literature and art, surrealism, and comparative literature. Author of numerous publications and responsible for translating works by prominent Czech authors (Michal Ajvaz, Jiří Kratochvil, Bohumil Hrabal, Pavel Brycz, and Patrik Ouředník) into Japanese.
Czech Centre Tokyo
2-16-14 Hiroo
150-0012 Tokyo, Shibuya-ku
Japan