Ireland

Spain

Czech-Republic
English-Japanese simultaneous interpretation
23 Fri (National holiday) 15:15 - 16:25
EU Delegation to Japan Schuman Auditorium
How do literature and other forms of artistic expression influence each other? Three European writers engaged in a wide range of artistic activities such as photography, script writing, graphic novels, will discuss their art, their methods, and their views on the subject. The session will be moderated by Hisaki Matsuura, novelist, poet, professor of literary studies, who is also well-known as a film critic.
Kevin BARRY (Ireland)
Andrés BARBA (Spain)
Jaroslav RUDIŠ (Czech Republic)

Kenichi ABE
Moderator/discussant: Hisaki MATSUURA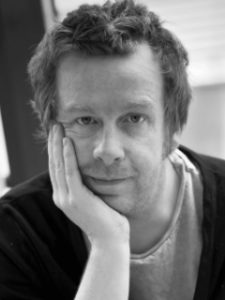 Kevin BARRY
Kevin Barry is the author of the novels Beatlebone and City of Bohane and two short story collections, Dark Lies the Island and There Are Little Kingdoms. He was awarded the Rooney Prize in 2007 and won The Sunday Times EFG Short Story Prize in 2012, the world's premier short story prize.
City of Bohane was shortlisted for the Costa First Novel Award and the Irish Book Award, and won the Author's Club First Novel Prize, The European Prize for Literature and the IMPAC Prize.
The book is a futuristic, apocalyptic western-thriller, which is highly influenced by film, graphic novels and popular culture. Barry's writing is brilliantly vivid, his style darkly humorous, in the mould of Flann O'Brien. A unique and compelling voice, he has already been described by Irvine Welsh as 'the most arresting and original writer to emerge from these islands in years'.
Beatlebone was the winner of the Goldsmiths Prize and was shortlisted for the Irish Book Awards.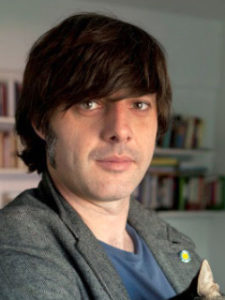 Andrés BARBA
Andrés Barba is a Spanish writer. He established his reputation with the novel La hermana de Katia (2001, made into a film by Mijke de Jong), the book of novels La recta intención (2002), and the novels Ahora tocad música de baile (2004), Versiones de Teresa (2006, awarded the Torrente Ballester Prize), Las manos pequeñas (2008), Agosto, octubre (2010)  Muerte de un caballo (2010, awarded the Juan March Prize) and Republica Luminosa (Awarded the Herralde Prize, 2017). In collaboration with Javier Montes, he received the Anagrama Essay Prize for La ceremonia del porno (2007). His writing has been translated into twenty languages.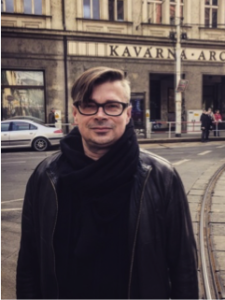 Jaroslav RUDIŠ
Jaroslav Rudiš (born 1972 in Turnov, Czechoslovakia). Author of novels, graphic novels, plays for the stage and radio and screenplays. He was awarded the Jiří Orten Prize for young writers for his first novel Nebe pod Berlínem (The Sky Under Berlin) in 2002. The Alois Nebel graphic novel trilogy (co-authored with the illustrator Jaromír 99, and published in Czech Republic in 2003, 2004, 2005) was made into an animation film (2011, European Film Award 2012 for Best Animated Feature Film).
A film adaptation of his novel Grandhotel was released in 2006. His latest novels are The End Of Punk In Helsinki (2010), National Avenue (2013) and Bohemian Paradise (2018). His novels and graphic novels were translated into more than 10 languages.  Rudiš lives in Lomnice nad Popelkou in Czech Republic and in Berlin in Germany and writes in Czech and German.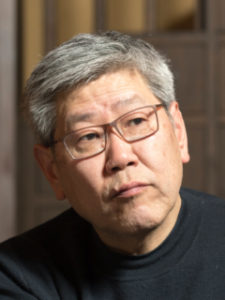 Hisaki MATSUURA
Moderator/discussant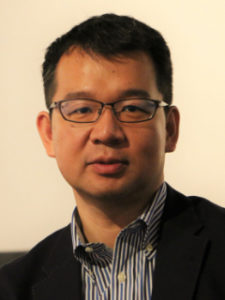 Abe KENICHI
Born 1972 in Tokyo. Associate Professor, University of Tokyo, Graduate School of Humanities and Sociology.  Area of focus includes Central and Eastern European, in particular Czech literature and art, surrealism, and comparative literature. Author of numerous publications and responsible for translating works by prominent Czech authors (Michal Ajvaz, Jiří Kratochvil, Bohumil Hrabal, Pavel Brycz, and Patrik Ouředník) into Japanese.
EU Delegation to Japan
Europa House, 4-6-28 Minami-Azabu, Minato-ku, Tokyo 106-0047, Japan
10 min walk from Hiroo station (Exit 1, Hibiya line)