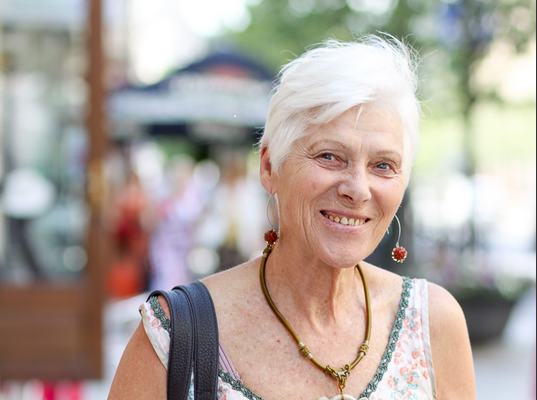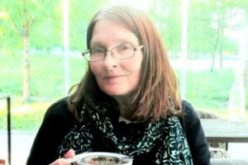 Lithuania

Finland
English and Japanese (with simultaneous interpretation)
26 Thu 18:00 - 19:30
Online only
In the first part of this session, Lithuanian-Australian bilingual poet Lidija Šimkutė speaks about her poetry, which has sometimes been compared to Japanese haiku. She is followed by Finland-Swedish writer Marianne Backlén whose work also shows influences from Japan.
Part 1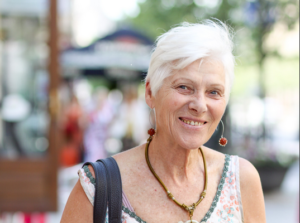 Lidija Šimkutė
Lidija Šimkutė – bilingual poet, translator. B. Lithuania, 1942, arrived in Australia 1949 after 5 yrs in Germany post WWII. Worked as a dietitian in Perth & Adelaide hospitals i(1964 to 2001)  Extended Lithuanian studies by correspondence in Chicago, USA 1973–78 and attended Vilnius University, in 1977 & 1987. Published: three poetry books in Lithuanian, twelve bilingual collections (including translations into German. Polish & six books in Japanese); as well as in literary journals and anthologies in Lithuania, Australia. USA; including articles. Her poetry is translated into sixteen languages. She has translated Australian as well as other & prose into Lithuanian and Lithuanian poetry into English. Poetry was used in modern dance and theatrical performances in Australia, Lithuania, Ukraine & elsewhere. Australian, Lithuanian and British composers and performers have used her poetry for their compositions recitals / concerts in Lithuania, Poland, White Russia, Britain, Japan and Australia, including Opera House in Sydney.. She is included in: Turnrow's Anthology of Contemporary Australian Poetry (ed. John Kinsella) – 2014; Prof. J.A.Krikštopaitis – Lives of Eminent people –2016;   Centenary publications: The Lithuanian Enciclopedia & Who is who, 2018 . Website www.ace.net.au/lidija
Part 2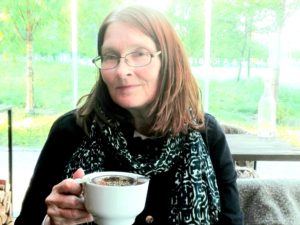 Marianne Backlén
Marianne Backlén is a Finland-Swedish writer who has published 14 books, most of them novels. She has studied English, Sociology and Literature at the University of Helsinki. Her novel Karma has a Buddhist theme, following the Noble Eightfold Path. In her latest novel from 2015 she explores her family history, how wars wound and separate people.
Backlén is interested in gender and race equality, LGBT themes, jazz, contemporary art, dance and cinema. In her blog Violetta skymningar (Violet twilights) she writes about life in Helsinki, her time at art residencies (among them Yukobo Art Space in Tokyo), her family, the changing of the seasons. Backlén is currently working on a novel with diamonds as a metaphor, from the Diamond Sutra to conflict diamonds and luxury jewellery.