6-7

France

Netherlands
English and French, with translation into Japanese
Non-fiction for kids : a literary journey across the wonders of the world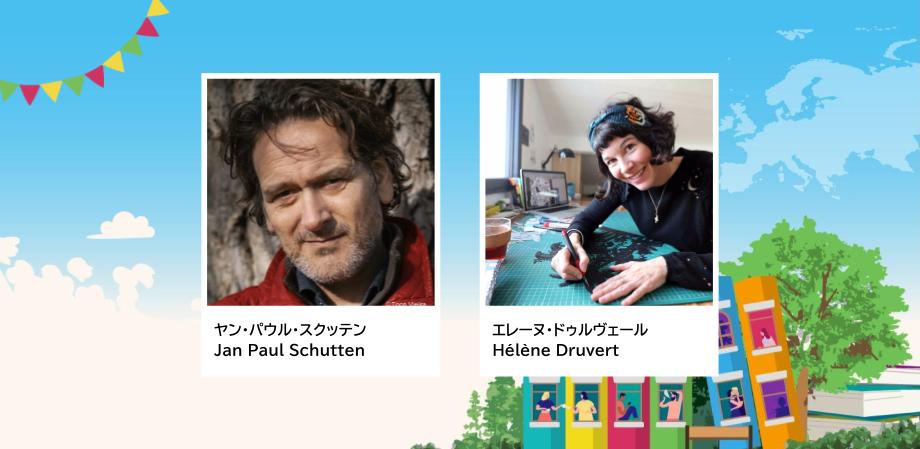 Literature is known as a medium that has the power to unravel the unseen, depict multiple realities, and facilitate encounters with the most complex conceptions of the universe. Jan Paul Schutten, one of the most celebrated and awarded writers of non-fiction for children in the Netherlands, and Hélène Druvert, pop-up artist and illustrator of documentary books, have chosen to assume these ambitious missions towards a demanding audience: children. What is it like to mediate science, natural wonders, history, and so on to the younger, through the creative act of writing and drawing?
Jan Paul Schutten (1970) is one of the Netherlands' most celebrated writers of non-fiction for children. His work, in which the emphasis is on history, nature and science, has twice been awarded the Gouden Griffel for the best children's book of the year. From 2015 to 2017, Schutten was the Dutch Children's Book Ambassador, during which time he focused on the importance of non-fiction in promoting reading and literacy. His books have been translated into 20 languages .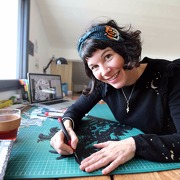 Born in 1981. After studying textile design at the Duperré School, in Paris, Hélène Druvert discovered illustration and paper cutting techniques, which she has now been using as her main medium for more than ten years. She lives on the Basque coast, near the ocean, where she imagines new books, textile patterns, poetical objects and paper installations. Shadows and light, poetry, childhood and nature are her main inspirations.
Her first album using laser cuts, Paris, Up, Up and away, won the Youth literature prize of la Nuit du livre in 2015. Likewise, Anatomy, her first documentary book, was acclaimed with honours at the Bologna Ragazzi Awards. Translated in a dozen languages, this series was completed by Ocean, Naissance (French only), The sky, and most recently Végétal (2023), all published or to be published in Japan as well.