1-1

Greece
Japanese
Greece, a Land of Poets: Meet two Nobel Laureates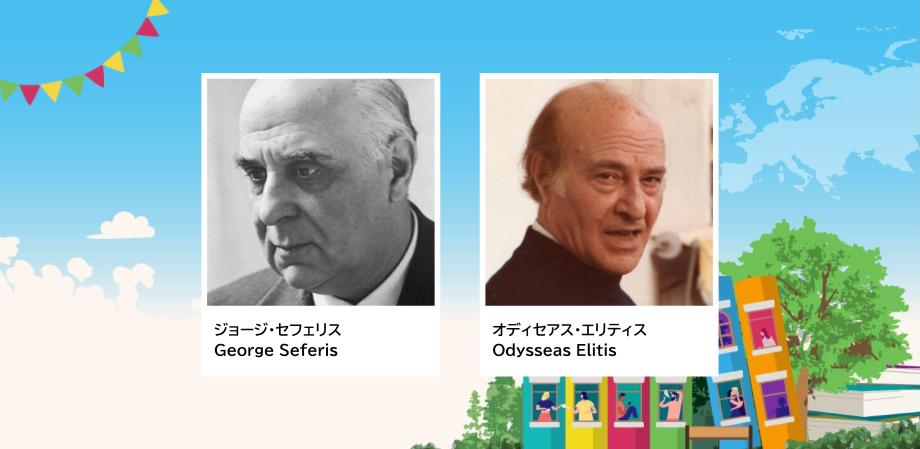 Masatoshi Mogi, a researcher of modern Greek poetry, introduces two Nobel Prize-winning poets who represent modern Greek poetry, George Seferis and Odysseas Elitis. Naturally, Mogi says, "I will be talking about the lives and works of these two men, but this time I will focus specifically on their view of Greece as 'a whole'. This is a concept proposed and explored by these two and other members of the '1930s generation' as opposed to the Renaissance Europe's view of Greece, which valued only ancient times. It is a way of viewing each time period of Greek culture as a continuum. Therefore, early modern Greek literature works such as 'Erotocritos' and the Memoirs of General Makryannis, as well as the work of naive painter Theophilus will also be mentioned". As Mogi concludes, "I believe that this will be an opportunity to introduce Greek literary and folk culture, which is rarely presented in Japan, and also an opportunity to think about the strength of the European culture in incorporating such uniqueness and plurality".
Mr. Masatoshi Mogi
Researcher of Modern Greek Poetry
B.A. in French Language and Literature, Eichi University
Translated works: «Cavafy, A biography» by Robert Liddell (2008 Team-translation), «An Oral Self Portrait» by Odysseas Elytis (2015 Team-translation), «Laureate Speech at the Stockholm Nobel Academy» by Odysseas Elytis (2015) and many more.
Literary contributions: "A Short History of Modern Greek Poetry - to 1941" (contained in «Anthology of Modern Greek Poetry» translated by Chihiro Higashi, 2011), "Odysseas Elytis, His personality and poetry" (contained in «Anthology of Odysseas Elytis» translated by Chihiro Higashi, 2015) and more.