2-5

France
French (with consecutive interpretation into Japanese)
Le Tiers Temps, with Maylis Besserie
23 Nov, 2022
19:00 - 20:00
Istituto Italiano di Cultura Tokyo
Maylis Besserie, winner of the prestigious Goncourt Prize for Best First Novel with Le Tiers Temps, an account of the final days of Samuel Beckett, discusses her book, Beckett and French literature, and the process of writing exofiction – writing that takes inspiration from real-life events.
※ Held in collaboration with "Feuilles d'automne 2022" (Institut français du Japon)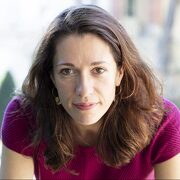 Maylis Besserie
Maylis Besserie is a radio producer. After winning the Prix Goncourt for the first novel, for Le Tiers Temps (Yell, Sam, If You Still Can in English), a novel dedicated to Samuel Beckett and translated into fifteen languages, Maylis Besserie is publishing a new thrilling novel about the greatest poet in the English language, William Butler Yeats.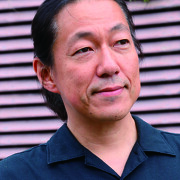 Durian Sukegawa
Born in 1962. Novelist and singer. Professor, International Studies Dept., Meiji Gakuin University. Studied philosophy at Waseda University, before going on to work as a freelance writer in Berlin and Cambodia in the early 1990s. Formed a rock band "Sakebu-shijin-no-kai". After the breakup of the band, Sukegawa lived in New York for three years from 2000, giving live performances with a mixed Japanese-American band. After his return to Japan, he started writing in earnest. His novel An (Sweet Bean Paste) was made into a film directed by Naomi Kawase and was the opening film at the 2015 Cannes Film Festival. The novel has also been translated into 22 languages including French, English, German and Italian. In France, this work Les délices de Tokyo was awarded two literary prizes (Le prix des Lecteurs du Livre de Poche 2017 and Prix littéraire DOMITYS 2017).