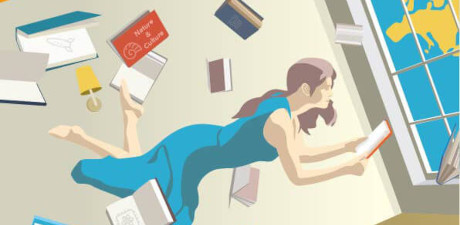 Cyprus

Greece
English (with simultaneous intepretation to Japanese)
20 Sat 20:00 - 21:15
Online only
Read the works related to this programme online
Part 1
A discussion between the award-winning author and playwright Constantia Soteriou and the award-winning translator and literary critic Lina Protopappa, focusing on the author's work and how it connects to the themes of nature and culture.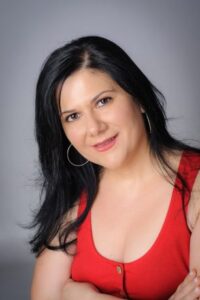 Constantia Soteriou
Constantia Soteriou was born in Nicosia in 1975. Her debut novel, Aishe Goes on Vacation (Patakis 2015), won the Athens Prize for Literature. Her second book, Voices Made of Soil (Patakis 2017), was shortlisted by the Cyprus Literature Awards. Both Aishe Goes on Vacation and Voices Made of Soil were shortlisted for the Greek and Cypriot National Book Awards. Her short story, 'Death Customs,' translated into English by Lina Protopapa, was the winner of the 2019 Commonwealth Short Story Prize. Bitter Country, her most recent book, was published by Patakis in Autumn 2019 and has received the Cyprus State Prize for Literature. She also wrote plays for independent stages and the Cyprus Theater Organization.
discussant
Lina Protopapa
Lina Protopapa lives in Nicosia, Cyprus, where she works as a translator and cultural critic. Her translation of Constantia Soteriou's 'Death Customs' from the Greek received the 2019 Commonwealth Short Story Prize, while her translation of Nikolas Kyriakou's The Debt was shortlisted for the same prize in 2020.
Part 2
Constantin Stikas, author and editor of the book "Antikythera Mechanism – The Book – Researchers Unlock The Secrets Of The Only Surviving Mechanical Universe", commendation of the Academy of Athens, presents his new, interactive children's book "Antikythera Mechanism – The Magical Journey".
The Antikythera Mechanism is not just another important archaeological finding, but the ultimate international symbol of Innovation, the greatest multiplier of children's love for the principles and values of the Greek Culture, but also of their love for Mathematics, Physics, Chemistry, Astronomy, Engineering, Philosophy, Science, Ancient Greek Technology.
Constantine Stikas
Constantin Stikas (1963) studied Architectural Design and Photography in Paris. He worked for 15 years as a photographer in a wide variety of genres such as portraits, advertising, still life, fashion and architectural photography, for prestigious magazines such as Vogue, Figaro Madame, ELLE, Status, Capital, Playboy and many more.
Since 1995 he has been engaged in multidimensional activities relating to Haute Horlogerie. He is the owner of a horology magazine (WOW), and was director and exclusive writer for a number of other horology magazines, as well as a regular columnist in other publications.
He is now the founder, owner and sole writer of the international (French-and English-language) reference horology web site www.veryimportantwatches.com.