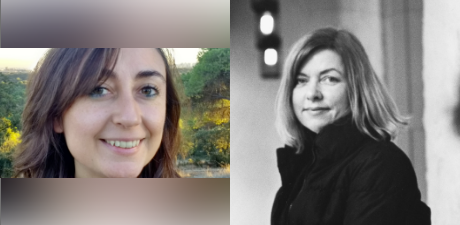 Ireland

Spain
Japanese and English / Spanish and Japanese (consecutive interpretation)
25 Thu 19:30 - 21:00
Online only
Part 1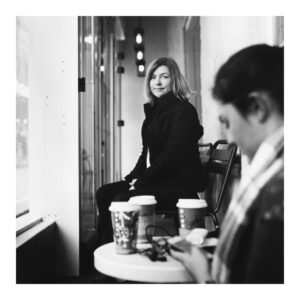 Danielle McLaughlin
Danielle McLaughlin is the author of the short story collection Dinosaurs on Other Planets. Her stories have appeared in The New Yorker, The Irish Times, The Stinging Fly, and various anthologies. McLaughlin has won the Windham Campbell Prize, the William Trevor/Elizabeth Bowen International Short Story Competition, the Willesden Short Story Prize, the Merriman Short Story Competition in memory of Maeve Binchy, and the Dromineer Literary Festival short story competition. She lives in County Cork, Ireland.
Danielle was awarded an Arts Council Bursary in 2013. Her debut collection of short stories, Dinosaurs on Other Planets, was published in Ireland in 2015 by The Stinging Fly Press and in the UK and US in 2016 by John Murray and Random House. The collection won the Saboteur Award for Best Short Story Collection 2016. In 2019 she was awarded a Windham-Campbell Prize for fiction. She was Writer in Residence at UCC for 2018-2019. She was the winner of the Sunday Times Audible Short Story Award 2019. Her debut novel The Art of Falling is published in January 2021 by Random House in the US and in February 2021 by John Murray in the UK and Ireland.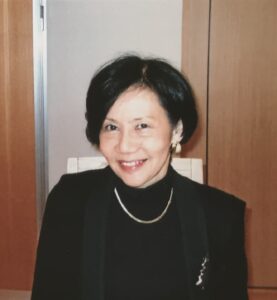 discussant
Chie Oda
Ms Oda has lived in Ireland for 25 years and lectured in the Department of Applied Languages at Ireland's national University, University College Dublin. Previously, Ms Oda researched and taught Irish literature at her Alma Mater, Sacred Heart University Tokyo, and Tamagawa University.
Part 2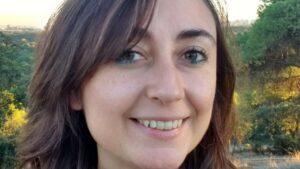 Ⓒ Ruben Bastida
Elvira Navarro
Elvira Navarro (1978) studied Philosophy. She has published La ciudad en invierno (Caballo de Troya, 2007), La ciudad feliz (Literatura Random House, 2009), La trabajadora (Literatura Random House, 2014) and Los últimos días de Adelaida García Morales (Literatura Random House, 2016). Her work has been awarded with the Jaen Literary Award and Premio Tormenta Prize in the 'Best novel author' category.
Her last work is La isla de los Conejos (Literatura Random House, 2019). She was listed in the renowned magazine Granta's Top 22 Spanish-speaking narrators under 35 years old. In 2014, El Cultural magazine selected La trabajadora as one of the top books written in Spanish that year. In 2019, El País newspaper supplement Babelia included La isla de los Conejos in their yearly literary top 10. La isla de los conejos won the Andalusian Critics Choice Awards in 2020 and was longlisted for the National Book Award.
In 2015, Elvira worked as a publisher for Caballo de Troya. Her work has been translated into English, French, Swedish, Italian and Turkish.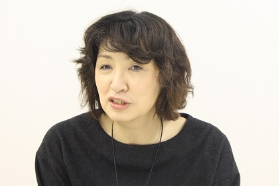 discussant
Maki Miyazaki
Translator Spanish/English to Japanese. Studied Spanish at Tokyo University of Foreign studies. Worked in advertising department and marketing department at some international food processing company, but after that went to translation school to study translation of novels.
Recent works include: Jorja Leap Project Fatherhood, Carmen Mola La novia gitana, Susannah Cahalan The great pretender, Gabri Ródenas La abuela que cruzó el mundo en una bicicleta, Víctor del Árbol La Tristeza del Samurai, etc.