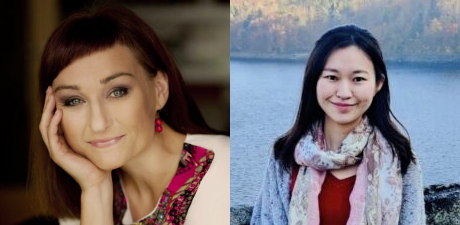 Czech Republic
Czech and Japanese (with interpretation)
22 Mon 18:15 - 19:30
Online only
Acclaimed Czech author Kateřina Tučková will present her best selling novel "The Žítková Goddesses". Kateřina Tučková received many prestigous literature awards and her books have been translated into 18 languages. Her most famous novel "The Žítková Goddesses" follows the story of Dora Idesová who is the last descendant of the so-called Žítková goddesses, a group of women with extraordinary abilities from the hills of the White Carpathians. Dora is trying to uncover the real history of the goddesses, who survived various forms of opression through the ages, but were finally destroyed by the Czechoslovakian communist regime. During this session Kateřina Tučková will be interviewed by Minami Toyoshima, an expert in Czech literature and drama.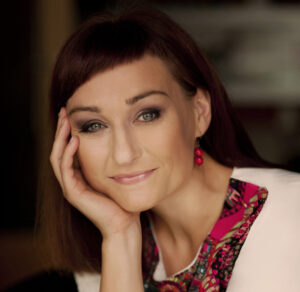 Kateřina Tučková
Kateřina Tučková was born in 1980 in Brno, Czech Republic. She got an academic degree at Philosophical Faculty of Masaryk´s University (History of art and Czech literature) in 2006, and in 2014 she graduated her doctoral studies at The Institute of Art History at Charles University in Prague.
She is a Czech art historian, publicist, playwright and bestselling author of The Expulsion of Gerta Schnirch (2009) and The Žítková Goddesses (2012).Amongst her other books belong The Factory (2014) or Heroins: Stories of extraordinary Czech women (2020). Her play Vitka (2018) about the fate of first Czech female music composer and conductor reached wide success as well.
She has won several literary awards, including the Magnesia Litera Award (for both Gerta and The Žítková Goddesses), the Brno City Award for literature, the Josef Škvorecký Award, and the Czech Bestseller Award. Kateřina is also the recipient of the Freedom, Democracy, and Human Rights Award by the Institute for the Study of Totalitarian Regimes, and of the Premio Libro d'Europa at the Book Fair in Salerno, Italy. Between 2015 and 2018, she was a founder and first president of the Meeting Brno festival, focusing on international and intercultural dialogue.
Kateřina Tučková currently lives in Prague, Czech Republic. Her books have been translated into nineteen languages.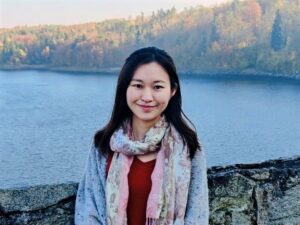 Minami Toyoshima
Born in 1994 in Kanagawa Prefecture. After graduation from the Master's program in Contemporary Literary Studies at the University of Tokyo, I am studying in Master's programs in Czech Studies and Theatre Studies at Charles University in Prague. I do research on Václav Havel's plays, and recently translated his absurdist play The Memorandum with Prof. Kenichi Abe.