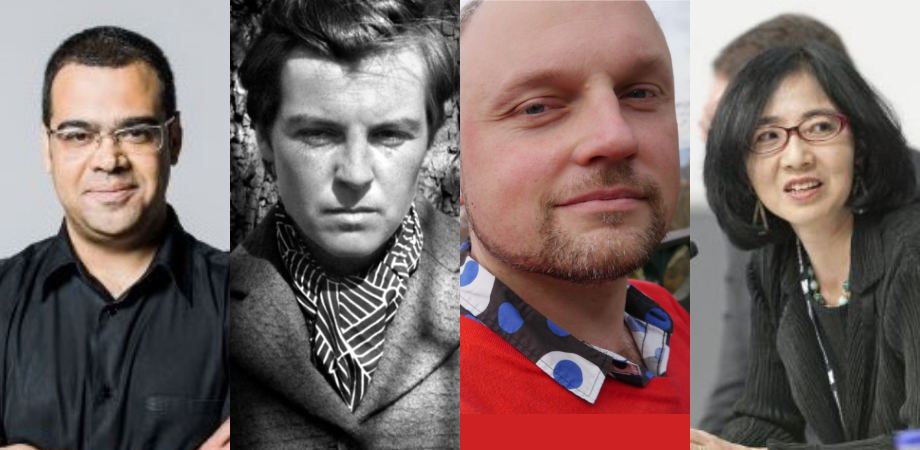 Portugal

Austria

Estonia
English-Japanese simultaneous interpretation
23 Fri (National holiday) 13:30 - 15:00
EU Delegation to Japan Schuman Auditorium
How do European authors see Japan? Three European authors with first-hand experience of living in Japan will reflect on how Japan influences their writings.
*Unfortunately, Peter J.A.N. Rietbergen has had to cancel his trip to Japan. We apologise for the disappointment.
Ricardo ADOLFO (Portugal)
Ann COTTEN (Austria)
Lauri KITSNIK (Estonia)

Peter J.A.N. RIETBERGEN (the Netherlands)
Moderator/discussant:Toshiko ELLIS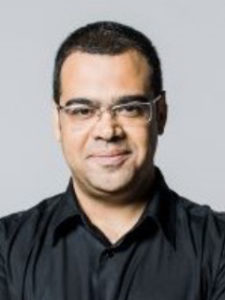 Photo: Akiko Isobe
Ricardo ADOLFO
Ricardo Adolfo, born in 1974, is an Angolan-born Portuguese writer currently based in Tokyo. In 2003, Adolfo published All Chorizos are to be Roasted, a compilation of short stories and in 2006 his debut novel Mizé, which was very well received in Portugal and has been translated into Spanish, German and Dutch. 2007 was the year when Adolfo co-created the short film There's Only One Sun with award-winning director Wong Kar-Wai. Lots of Things Happened to Me After I Died (2009) was Ricardo's third book, also translated to Swedish and French. Shot Gun Mary (2014), was the fourth book penned by Adolfo, which received unanimous reviews and won him the nomination of Face of the Future of Portuguese Literature by internationally acclaimed author and award winner of Jerusalem Prize, António Lobo Antunes for Visão Magazine's 20 years special edition. Ricardo Adolfo just published Tokyo Leaves Far From Earth, which explores the daily peculiarities and the banal eccentricities of a foreigner salary man in Japan. His short stories are to be included in the anthology of the short stories of Portuguese Contemporary Literature, to be released by the publisher Gendai Kikakushitsu.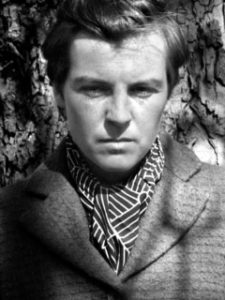 © Julien Menand
Ann COTTEN
Ann Cotten, born in 1982 in USA, graduated in German Studies in Vienna with a thesis on Concrete Poetry, and has lived in Berlin and Japan. The radical beauty of her essays, poetry and prose have won her a following particularly among artists and fellow writers. In 2007 she published her first book, the poetry book "Fremdwörterbuchsonette", to much critical acclaim. In 2010 followed her second work "Florida rooms", an array of prose and poems allegedly sent in by various authors to a contest staged by aliens. Her first sojourn in Japan resulted in a collection of short stories, "Der Schaudernde Fächer" (2013), some of which appeared also in her English publication "Lather in Heaven" (2016). Other notable exploits include an epic poem in Spenser verse, "Verbannt" (2016) and essays on the USA, "Fast Dumm" (2017). Cotten has been awarded numerous prizes, from the Reinhard Priessnitz Prize in 2007 to, most recently, the Ernst Bloch Förderpreis for Philosophy in 2015.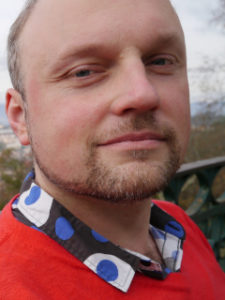 Lauri KITSNIK
Lauri Kitsnik (born 1978 in Tallinn), poet and translator. Studied literature and film at Cambridge and Tokyo. Currently JSPS Research Fellow at Kyoto University.
Author of two collections of poetry, Ühtlasi (2002), "marmelaad" (2010, includes translations into Japanese).
Translator of the poetry of Tanikawa Shuntaro (Sõnade asjatu flirt, 2010) and Fujii Sadakazu (Titt maksab kätte, 2010) for which received Tallinn University Literary Award.
His latest translation of Tawada Yoko's Suspects on the Night Train will be published next year.
EU Delegation to Japan
Europa House, 4-6-28 Minami-Azabu, Minato-ku, Tokyo 106-0047, Japan
10 min walk from Hiroo station (Exit 1, Hibiya line)