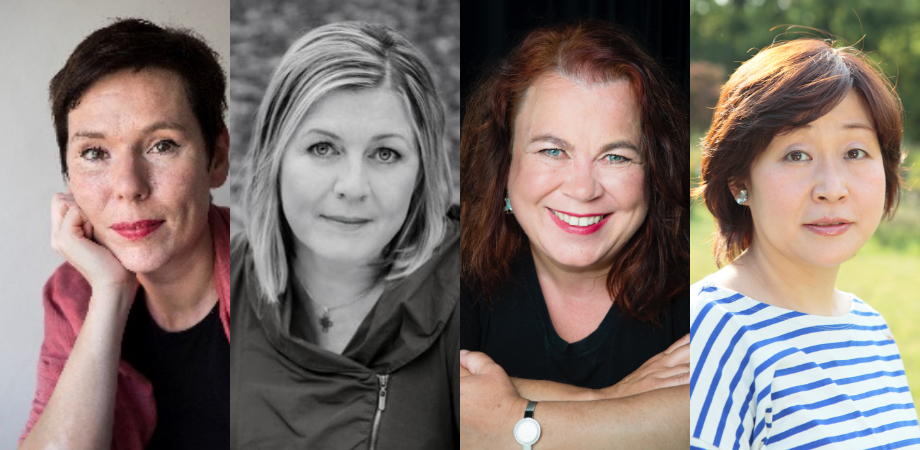 Belgium

Latvia

Finland
English-Japanese simultaneous interpretation
23 Fri (National holiday) 11:50 - 13:00
EU Delegation to Japan Schuman Auditorium
Female authors from Belgium, Latvia, and Finland will exchange views on relationship between literature and gender, after presenting their literary works. The session will be moderated by Kyoko Nakajima, novelist and winner of the Naoki Prize.
Annelies VERBEKE (Belgium)
Nora IKSTENA (Latvia)
Leena LEHTOLANIEN (Finland)
Moderator/Discussant: Kyoko NAKAJIMA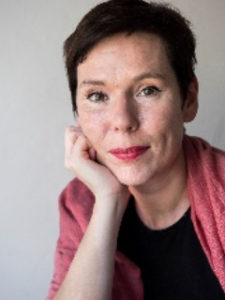 © Nick Hannes
Annelies VERBEKE
Annelies Verbeke (b. 1976) made her fiction debut with the international bestseller Sleep! in 2003. Her work has been published in twenty countries and she has been awarded several literary prizes. In addition to novels and stories, she has also written columns, scripts, theatre texts and a graphic novel. Keywords: snappy, slightly absurdist, weirdos and wistful nostalgia. www.anneliesverbeke.com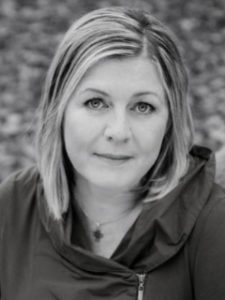 Nora IKSTENA
Nora Ikstena is a prose writer and essayist. Ikstena is one of the most visible and influential prose writers in Latvia, known for elaborate style and detailed approach to language. After obtaining a degree in Philology from the University of Latvia in 1992, she went on to study English literature at Columbia University. In her prose, Nora Ikstena often reflects on life, love, death and faith. Soviet Milk (2015, shortlisted for the Annual Literature Award for best prose) has been translated already in 20 languages and reviewed worldwide. Besa (2012), Celebration of Life (1998), The Virgin's Lesson (2001) are some of her most widely appreciated novels.
The novel Amour Fou has been staged for theatre, and published in Russian (2010); other works have been translated into Lithuanian, Estonian, Georgian, Swedish, Danish, etc. Ikstena is also a prolific author of biographical fiction, non-fiction, scripts, essays, and collections of short prose. Her collection Life Stories (2004) was published in English in 2013 and Hindi in 2015. Her story Elza Kuga's Old Age Dementia was included in the "Best European Fiction 2011" anthology.
Ikstena is an active participant in Latvia's cultural and political life, and a co-founder of the International Writers and Translators' House in Ventspils. In 2006 she received the "Baltic Assembly Prize" in literature.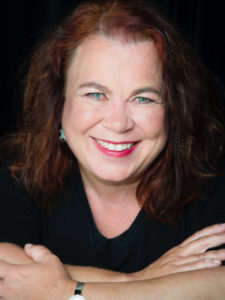 © Veikko Somersalo
Leena LEHTOLANIEN
Leena Lehtolainen is one of Finland's most popular writers and her works have been translated into 29 languages. Her first novel was published when she was 12 years old. She is known in particular for her Maria Kallio crime novel series, but has also written several novels on marriage and family life.
In addition to being a writer, she has worked as a researcher, a columnist and a critic, and graduated as a Licentiate of Philosophy in 1995. She won the Finnish Whodunnit Society's national prize The Clew of the Year in 1997 and 1998, and has been nominated for and received several other literature awards.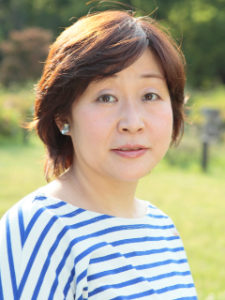 EU Delegation to Japan
Europa House, 4-6-28 Minami-Azabu, Minato-ku, Tokyo 106-0047, Japan
10 min walk from Hiro-o station (Exit 1, Hibiya line)